2014 Eukanuba / AKC National Championships
Eukanuba and the AKC worked with BLive again to bring the nation's largest canine celebration to life.
A full 2-day event, featuring new VOD videos from around the event, two 4-hour nightly live streams and hundreds of live photos in a hosted event microsite, as well as in the embedded syndication experience.
One stop for everything #CelebrateDogs.
The event microsite serves as the main flagship location for all content around the event. This entailed on demand videos being published throughout the day as programs like Agility and Obedience completed.
Saturday and Sunday night each featured a full 4+ hour live stream of the main events, concluding with Best in Show on Sunday evening.
The microsite also served as the sharing hub for the event. AKC Chapters around the nation were able to grab embed codes of the whole event - as well as individual videos relevant to their clubs.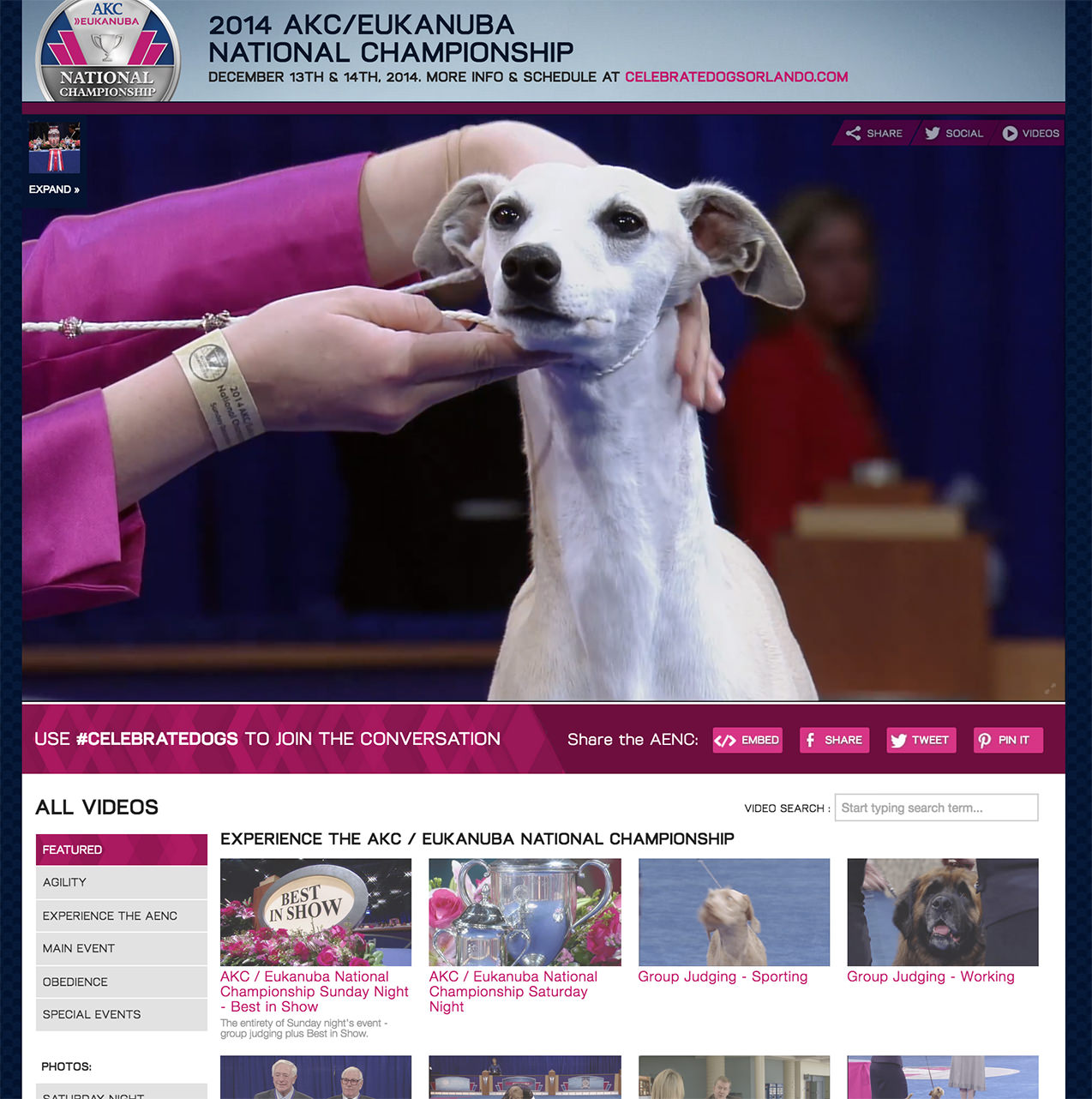 Live, shareable photo gallery.
During each night's main event a photographer captured hundreds of photos. Using our exclusive Live Looks workflow, the photos were curated, cropped, enhanced and published - allowing viewers to instantly share photos of their favorite dogs.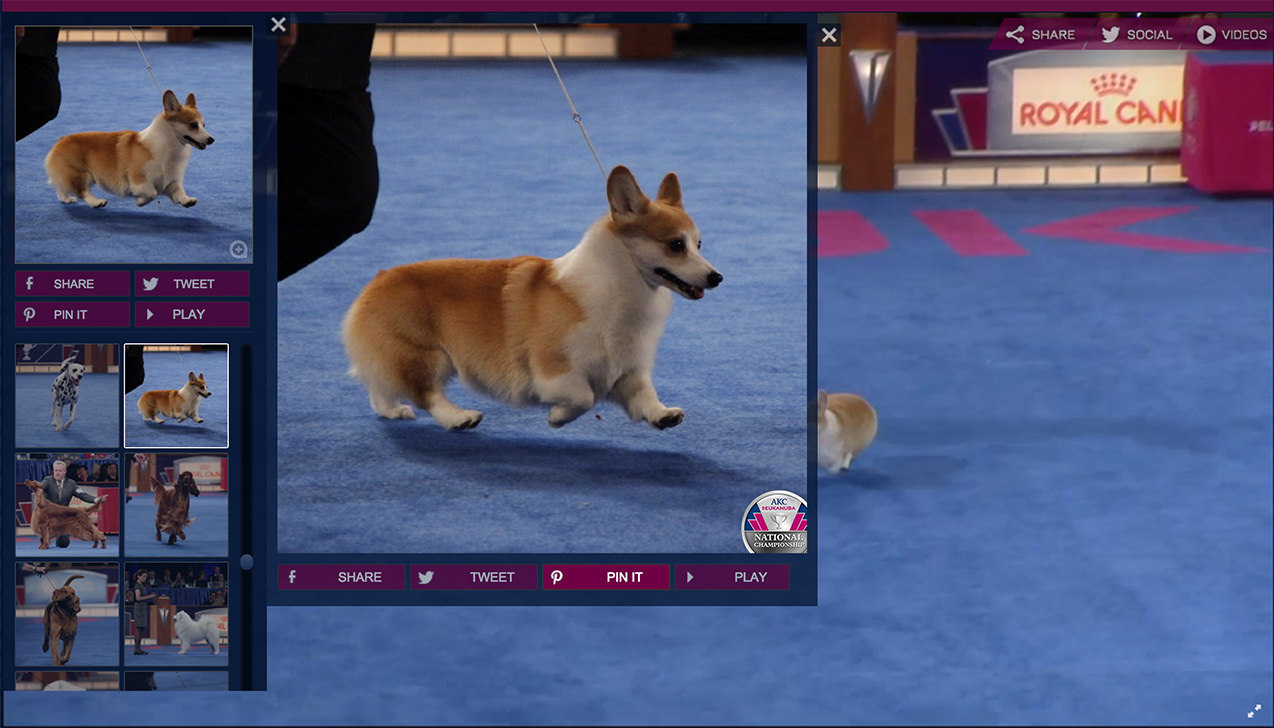 Hundreds of videos & photos - all with one embed code
The entirety of the 2014 Eukanuba / AKC National Championship could be installed with one simple embed code.
This allowed media partners and AKC chapters to install just once ahead of the event. The embed code then handled the lifecycle of the event, from the lead up, turning into the live nightly shows each night, and a growing library of videos on demand as the event progressed.
All activity in each installation spot is tracked in a report for the Eukanuba team.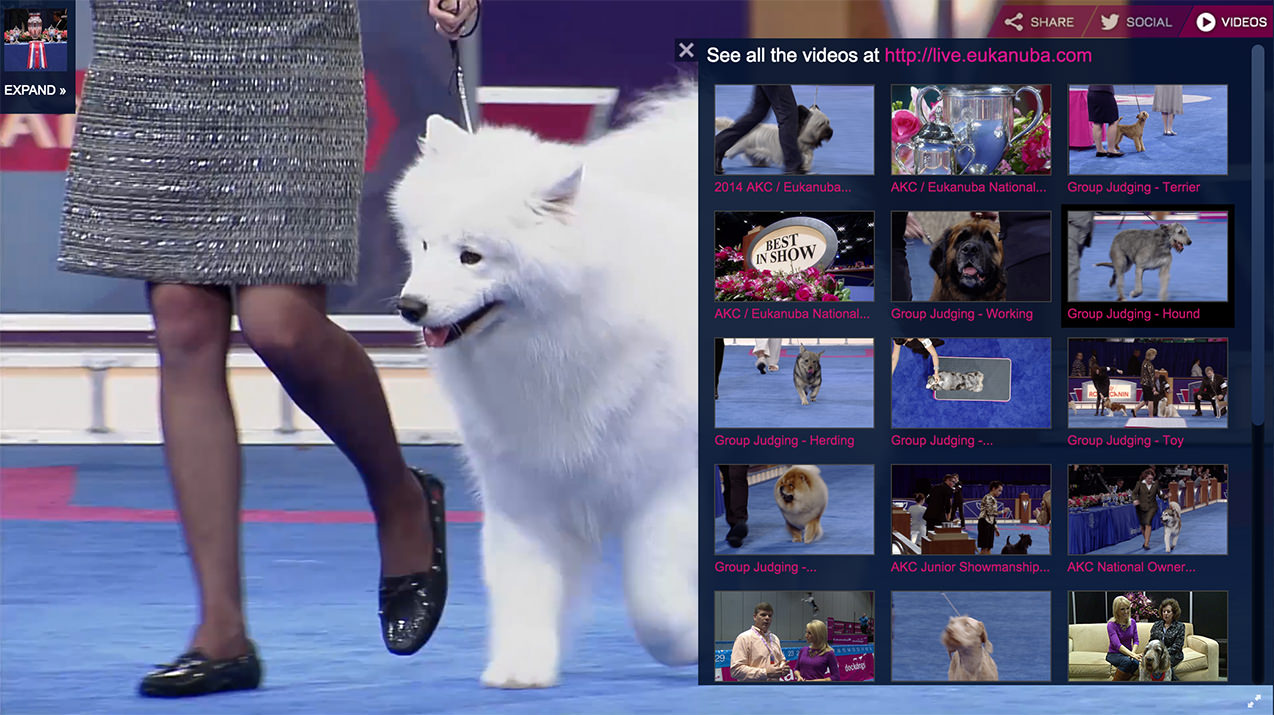 The embedded experience, below: